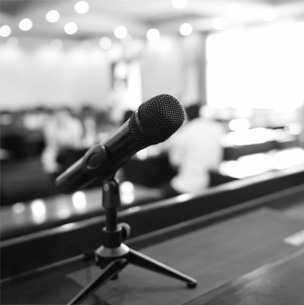 Looking for more than just the book? Martin is able to come to your office or event and present to your team first hand. In either conference or seminar format you and your business will be equipped to get your organisation to the cloud!
Conference (1.5 hr)
Martin's conference package includes an on location 1 hour presentation that will both enlighten and motivate your team. Based on the inspirations for the book, Martin will cover the most important elements to remember when choosing to scale up your business with cloud technologies.
Request more information and pricing today!
Seminar (half or full day format)
Want to take your organisation and team to the next level? Book Martin for a seminar today. He will walk you through chapter by chapter and workspace through workspace so that by the end of the day you will know where you are and what it will take to Scale Up your Business with Cloud technologies. Martin's seminars are available in half or full day formats, and each registered member of the seminar will receive a hard copy of his pioneering book.
Request more information and pricing today!